I can honestly say, one of my favs thus far. Miriam's work, accessories and jewelry are personable and beautiful, identifying with each and every sense of style. Her pieces were introduced to me at an event we held a while back, but I had not met her just yet, as she had been out of town. Then, upon returning the extra product, I had the pleasure of meeting Miriam, but only for a brief moment. Hmmmmm, maybe one day I'd be able to tell the talented creator how much I adored her work. At our third encounter, ie: this captivating piece you are about to embark on, I finally had the opportunity, not only to share my praises but learn who the Women behind the impressive accessories and jewellery is.
Miriam is a local, independent jewelry designer with many years of experience designing her own necklaces for both man and women. She goes by her company name: Piyan Designs.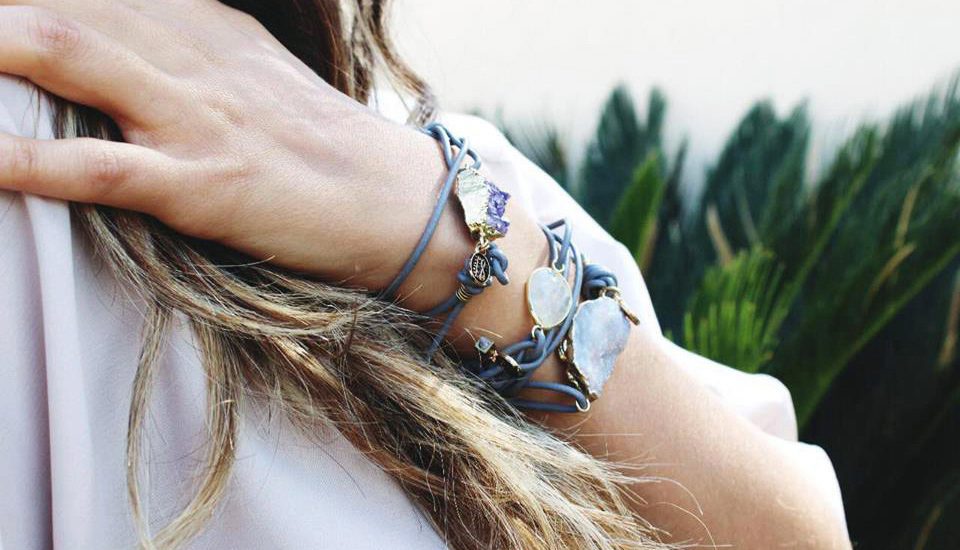 Every single piece is handcrafted containing semi-precious rock (turquoise coral, quartz) and genuine leather. The inspiration of her work is related to the beauty of nature, freedom, love, spontaneity, and exotic combination of colours that one sees in the sky, in tree leaves.

Miriam was always artistic and wanting to be able to create her own line of jewelry. She studied the art of jewelry making back home in Mexico and started selling her pieces online where they seemed to be doing very well.
Miriam Creates beautiful handmade jewellery for what she describes as, every and all types of women. She enjoys observing the different ways women use accessories and set out to create the perfect design to help them express themselves or showcase their outfit for that day.
So how did you come up with Piyan Designs?
'When she first started the company, her uncle and family had helped her out and supported her in all her endeavours. When she felt it was time to finally pick a name for her company she wanted to represent her family and make sure the name was meaningful while showing her appreciation for all they had done.'
Many years prior, a very close niece of hers was just learning to speak and couldn't pronounce Miriam properly. Instead, she would call her Piyan. This then turned into an endearing nickname for her. The name Piyan meant a lot to her while also reminding her of her niece and her family that she decided this would be the perfect name for her company.
Why Jewelry and not Go Go Dancer?
Miriam wanted to share her passion for creating jewelry and accessories for all women. What she loves even more, is when she sees her creations being worn.
There is no other feeling than when you see another person wearing your jewellery and seeing how much they love them too
If money was not a factor, what would you choose to be or do?
Would you still create and design jewelry and accessories?
"Yes, I would! I love what I do and I wouldn't change that. I would also choose to paint a lot more also because I love to paint."
Miriam would love to have a studio where she could go and artistically express herself. Bring all of her creative juices to life. She thoroughly enjoys painting and if she could, would definitely do it right alongside her jewelry making.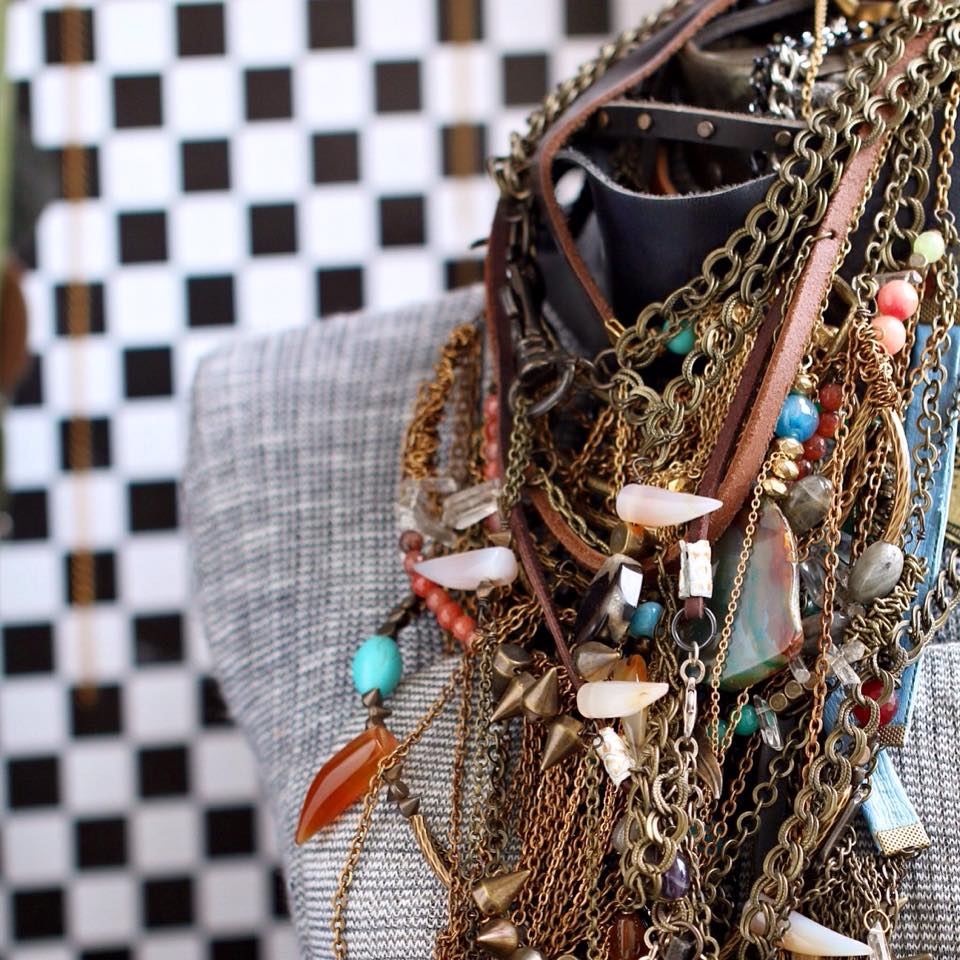 What was one of your dreams that freak you out the most?
This initial dream of starting her own company and using her creative side to make money freaked her out the most. Starting this company and not knowing what was to come or if people would appreciate her art was terrifying. What if nobody bought her work? or didn't appreciate her style? What would she do then?
What is the most challenging task/s you encounter in your profession?
TIME!! Finding the time to focus on making her jewelry. The need to pay bills and have money has understandably, had to come first. Miriam teaches kids and people who want to learn how to express themselves creatively, which she loves and is proud of. But she would wholeheartedly want to commit to putting in all her time into Piyan Designs. "Time is the most difficult challenge for me and it feels like there's just never enough of it"
What is your favourite ice-cream flavour? Will you trade it for a Spritzer?
Chocolate and HELL NO! "Chocolate ice cream is the best and wouldn't trade it for anything" I envy her ability to be able to choose out of these two. Ha!
What do you consider is your kryptonite?
Time just seems to be the only thing.
What is your favourite social media and why?
Instagram. "It's easy to use. Just post a pic" Miriam really likes the convenience. It also allows her to showcase her pieces so much easier. Photograph, click, post and share. Plus, Miriam is very creative and visual, these attributes of hers are also the reason for her preference of Instagram.
Describe three things that make you Happy?
Helping others release their creative self. Creating art, jewelry and accessories. Definitely, painting is on the top 5, and of course, being with family.
Miriam is very optimistic in her future endeavours and looks forward to the day when she will be creating jewelry and accessories, full time.
To find out more about Miriam & Piyan Designs check out her on Facebook.
Headshot by | Gabo